Posts for tag: smile makeover
By Michael J Solly, DDS
March 24, 2021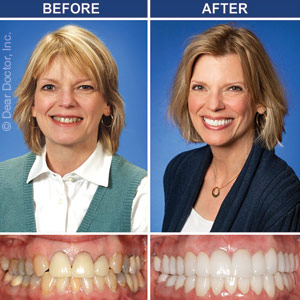 Transforming your smile can be a huge undertaking. And while we have the technical skills, experience and understanding of aesthetics to perform a smile makeover, your input is just as necessary to achieve a satisfying result.
Your part really has to do with expectations — what do you see when you look in the mirror — and what do you want to change?
Here are 3 questions to help guide you in shaping your expectations for that new, beautiful smile.
What do you dislike about your teeth? This is really about specifics and not just a general feeling of dissatisfaction. Are your teeth misshapen, chipped or missing? Are they discolored or stained? Is the spacing off or do you have a poor bite (malocclusion)? Getting a sense of what you perceive as unattractive will help us formulate a plan to improve the appearance of those problem areas.
Are you concerned with how much your gums show when you smile? Your teeth may be perfect, but if your gums seem to steal the spotlight when you smile (known as a "gummy" smile), you may need some remedy like veneers, crowns or even corrective surgery. Which procedure depends on whether the crowns of your teeth are too short in proportion to the gums, or the muscles in your upper lip are allowing the lip to rise too high when you smile. A dental examination will tell all.
Do you want a "Hollywood Smile" — or just a more attractive, natural you? Smile makeovers aren't just about clinical alterations — it's just as much about your personal perceptions of beauty. Some patients want the perfectly shaped, aligned and dazzlingly white smile that's the epitome of Hollywood. Others want only to enhance their smile, perhaps even keeping a few unique imperfections they're comfortable with. It's important to know which person you are, and to communicate that with us when we're putting together your makeover plan.
Changing your smile is a big step in your life. You can help make the process more satisfying and successful if you understand what you want to change — and why.
If you would like more information on smile analysis and makeover, please contact us to schedule an appointment for a consultation. You can also learn more about this topic by reading the Dear Doctor magazine article "Great Expectations."
By Michael J Solly, DDS
December 15, 2018
The term "makeover" is a powerful word in today's society. It's used for a variety of things — hair, body, lawn — that need more than a different style, a little toning or some new shrubs. A makeover is a transformation, replacing the dissatisfying status quo with something new and dynamic.
Your smile and its various components — teeth, gums, jaw structure and facial features — might also be a candidate for a makeover. This involves more than just a few modifications. It's the answer to a smile we avoid showing in photos, cover with our hand when we're speaking or laughing, or makes us feel older than we really are. In other words, it's a comprehensive change to a smile that inhibits us from fully expressing ourselves in our friend, family or career relationships.
Of course, for any makeover to succeed, it must follow a plan. A smile transformation is no different. The process begins with what we call a "smile analysis": a comprehensive examination that determines the exact condition of your entire mouth. This enables us to identify problems and defects, understand how they interact with your other facial features, and then recommend a treatment plan that effectively addresses these issues.
The plan isn't complete, though, without your input. You may want a complete renovation — to restore missing teeth or change their shape, color and brilliance. On the other hand, you may be more comfortable with a few subtle changes, perhaps even keeping slight imperfections that you see as part of the real "you." Whichever path you take, the end result is a smile that makes you happy, and proud to show to others.
The various techniques and materials available through cosmetic or restorative dentistry can turn any disappointing smile into a beautiful one. Your journey to that newer, brighter smile begins with your next dental visit.
If you would like more information on smile makeovers through restorative or cosmetic dentistry, please contact us or schedule an appointment for a consultation. You can also learn more about this topic by reading the Dear Doctor magazine article "The Impact of a Smile Makeover."
By Michael J Solly, DDS
June 19, 2017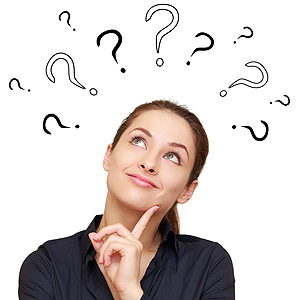 For some time now, you've noticed things about your teeth and gums — your overall smile — that you would like to change. But you're in unfamiliar territory: you don't know where to begin.
Here, then, are a few basic cosmetic dentistry questions you should ask yourself and us to get you moving in the right direction.
Am I a candidate for cosmetic dentistry? Invariably, the answer is yes — there's always a way to enhance your appearance, starting with basic hygiene or whitening. But whether you're a candidate for a particular procedure will depend on a full examination of your mouth — a "smile analysis" — to assess its current condition and needs, and what cosmetic options would best fit those needs.
Are my expectations realistic? That will first depend on what we find with your smile analysis. It will, however, also include studying the bigger picture — how certain changes might affect not only your smile but your overall facial appearance. Your wants and desires are extremely important in this process, but they should also be balanced with a dose of reality — some things may not be in your best interest health-wise to undertake, or are not in keeping with basic aesthetic principles of beauty.
Will I be able to have an idea beforehand how the changes will look? We've come a long way in providing patients ways to preview their new smile before undertaking a procedure. It's often possible to "see" your proposed smile through computer simulation, or in some cases "test drive" it with temporary (provisional) crowns or veneers. For restorations involving porcelain crowns, it may be possible to take your input and fine-tune the shape and color of the permanent crown before it's completed.
What will it cost? This will depend on the treatment plan we develop. Some treatments like teeth whitening are relatively inexpensive, while procedures like dental implants or orthodontics are major investments. You should also consider the costs to your time — some treatments require only a single visit, while others may take months or even years to complete. Depending on your financial means and comfort level, cost will need to be factored into the final plan, as well as your expectations.
If you would like more information on cosmetic dentistry, please contact us or schedule an appointment for a consultation. You can also learn more about this topic by reading the Dear Doctor magazine article "Cosmetic Dentistry: A Time for a Change."