Posts for: September, 2021
By Michael J Solly, DDS
September 20, 2021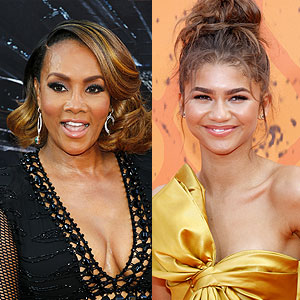 Kill Bill fans have been pressing for a third installment of the stylized revenge tale since Kill Bill, Volume 2 hit the theaters in 2004. Finally, filmmaker Quentin Tarantino is talking about the long-awaited Volume 3 as if it might soon become a reality. The third movie in the franchise would most likely focus on the now-grown daughter of the character played by Vivica A. Fox in the first two. Vivica recently made known that should Kill Bill, Volume 3 go into production, she thinks 24-year-old actress and singer Zendaya would be perfect for the role.
Although Zendaya is a few inches taller than Vivica, the two women have a few things in common. Besides being talented movie and television actresses who have won awards for their roles, they both have camera-ready smiles. And both Vivica and Zendaya can thank their dentists for helping their smiles be their best.
In 2016, Vivica told Dear Doctor magazine that her smile needed a boost, so she opted for dental veneers to correct gaps between her teeth—and she's very happy with them. "I love my veneers!" she exclaimed. Zendaya also had help in achieving her Hollywood-perfect smile. In 2011, early in her career on the Disney channel, she wore clear orthodontic aligners to straighten her teeth. To further perfect her smile, she visited her dentist for professional teeth whitening in 2016, inviting a film crew along to show how easy and effective in-office tooth whitening is.
But you don't have to be a celebrity to enjoy smile-enhancing dental treatments. They are great options for anyone who wants to improve the look of their smile.
Teeth whitening. If your teeth are looking yellowed, in-office whitening can make them up to 10 shades brighter in one visit! Some people prefer professional at-home whitening kits, which produce great results more gradually.
Bonding or veneers. For small chips and cracks, cosmetic bonding can cover flaws by adding layers of a tooth-colored material over the tooth. For bigger flaws, heavy discoloration or gaps between teeth as Vivica had, dental veneers may be the answer. These custom-made thin porcelain shells cover the front-facing surface of the tooth, hiding imperfections to give anyone a Hollywood smile.
Orthodontics. Crooked teeth can detract from the look of a smile. While traditional braces are an option, many people with mild to moderate alignment issues find removable clear aligners the perfect way to get the smile they desire with minimal impact on their daily activities. Clear aligners are very subtle and can be removed for eating and cleaning as well as for special occasions—or for filming scenes, as Zendaya knows.
Contact us or schedule an appointment for a consultation to see if professional teeth whitening, cosmetic bonding or veneers, orthodontics, or another dental treatment could enhance your smile. You can also learn more by reading the Dear Doctor magazine articles "Important Teeth Whitening Questions Answered" and "How Your Dentist Can Help You Look Younger."
By Michael J Solly, DDS
September 10, 2021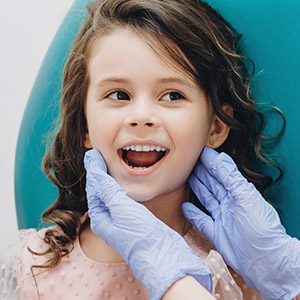 From birth to early adulthood, your child's teeth, gums and jaws develop at a rapid pace. And, for the most part, nature takes its course without our help.
But tooth decay can derail that development. The result of bacterial acid eroding enamel, tooth decay is the top cause for premature primary tooth loss in children. One particular form, early childhood caries (ECC), can rapidly spread from one tooth to another.
Many parents assume prematurely losing teeth that are destined to fall out soon anyway is inconsequential. But primary teeth play a critical role in the proper eruption of permanent teeth, serving as both placeholders and guides for those teeth developing just below them in the gums. A permanent tooth without this guidance can erupt out of alignment to create a poor bite that may require future orthodontics.
Being proactive about tooth decay lessens that risk—and the best time to start is when the first teeth begin to erupt. That's when you should begin their regular dental visits sometime around their first birthday.
Dental visits are an important defense against tooth decay. Besides routine dental cleanings, your child's dentist can offer various preventive treatments like sealants to stop decay from forming in the biting surfaces of back molars or topically applied fluoride to strengthen tooth enamel.
Daily home care is just as important in the fight against tooth decay. Oral hygiene should be a part of your child's daily life even before teeth: It's a good habit to wipe an infant's gums with a clean cloth after nursing. As teeth arrive, oral hygiene turns to brushing and flossing—perhaps the best defense of all against dental disease.
It's also important to watch their intake of sugar, a prime food source for bacteria that produce harmful acid. Instead, encourage a "tooth-friendly" diet of whole foods to keep teeth and gums healthy.
Even if they do develop tooth decay, there are effective treatments to minimize any damage and preserve affected primary teeth until they've served their purpose. By adopting these prevention strategies and prompt treatment, you can stay ahead of this destructive disease.
If you would like more information on preventive dental care for children, please contact us or schedule an appointment for a consultation.