Posts for: September, 2020
By Michael J Solly, DDS
September 15, 2020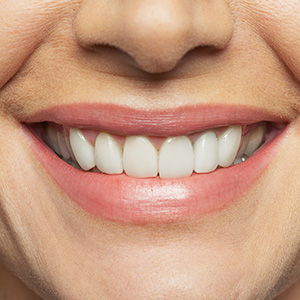 Are you embarrassed by your front teeth? Maybe it's just moderate defects—a chipped tooth here, an irregularly shaped tooth there—but it's enough to make you less confident to smile.
There are a number of ways to transform your teeth's appearance like porcelain veneers or crowns. But a relatively inexpensive method that's less involved is to bond dental material called composite resin to your teeth to correct defects. Made of synthetic resins, these restorative materials can mimic your own natural tooth color. We can also artistically shape them to create a more natural look for an irregular tooth.
If you're looking to change the way your front teeth look, here are 3 reasons to consider composite resins to restore them.
They can be applied in one office visit. Although effective, veneers, crowns and similar restorations are typically outsourced to dental labs for custom fabrication. While the results can be stunning, the process itself can take weeks. By contrast, we can colorize, bond and shape composite resins to your teeth in just one visit: you could gain your "new smile" in just one day.
They don't require extensive tooth alteration. Many restorations often require tooth structure removal to adequately accommodate them, which can permanently alter the tooth. Thanks to the bonding techniques used with composite resins, we can preserve much more of the existing tooth while still achieving a high degree of artistry and lifelikeness.
Composite resins are stronger than ever. Over the years we've learned a lot about how teeth interact with each other to produce the forces occurring during chewing and biting. This knowledge has contributed greatly to the ongoing development of dental materials. As a result, today's composite resins are better able to handle normal biting forces and last longer than those first developed a few decades ago.
Composite resins may not be suitable for major cosmetic dental problems, but you might still be surprised by their range. To learn if composite resins could benefit your situation—even a large defect—see us for a complete examination.
If you would like more information on composite resin restorations, please contact us or schedule an appointment for a consultation. You can also learn more about this topic by reading the Dear Doctor magazine article "Artistic Repair of Front Teeth with Composite Resin."
By Michael J Solly, DDS
September 05, 2020
We Americans love our sports, whether as participants or spectators. But there's also a downside to contact sports like soccer, football or basketball: a higher risk of injury, particularly to the mouth and face. One of the most severe of these is a knocked out tooth.
Fortunately, that doesn't necessarily mean it's lost: The tooth can be reinserted into the empty socket and eventually return to normal functionality. But it must be done as soon as possible after injury. The more time elapses, the lower the chances of long-term survival.
That's because of how teeth are held in place in the jaw, secured by an elastic, fibrous tissue known as the periodontal ligament. When a tooth is knocked out some of the ligament's periodontal cells remain on the tooth's root. If these cells are alive when the tooth is reinserted, they can regenerate and reestablish attachment between the ligament and the tooth.
Eventually, though, the cells can dry out and die. If that has already happened before reinsertion, the tooth's root will fuse instead with the underlying bone. The tooth may survive for a short time, but its roots can eventually dissolve and the tooth will be lost.
Your window of opportunity for taking advantage of these live periodontal cells is only 5-20 minutes with the best chances in those earlier minutes. You should, therefore, take these steps immediately after an injury:
Find the tooth, hold it by the crown (not the root end), and rinse off any debris with clean water;
Reinsert the root end into the empty socket with firm pressure;
Place clean gauze or cloth in the person's mouth between the tooth and the other jaw, and ask them to bite down gently and hold their bite;
Seek dental or emergency medical care immediately;
If you're unable to reinsert the tooth, place it quickly in a container with milk and see a dentist immediately.
You can also obtain an Android or IOS smartphone app developed by the International Association of Dental Traumatology called ToothSOS, which will guide you through this process, as well as for other dental emergencies. The quicker you act, the better the chances that the injured person's knocked out tooth can be rescued.
If you would like more information on what to do in a dental emergency, please contact us or schedule an appointment for a consultation. You can also learn more about this topic by reading the Dear Doctor magazine article "When a Tooth is Knocked Out."