Posts for: April, 2019
By Michael J Solly, DDS
April 14, 2019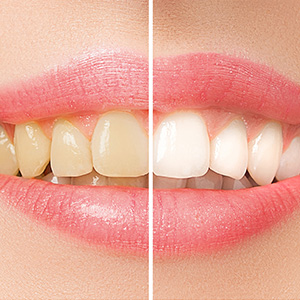 White, translucent teeth are the hallmark of a beautiful smile. But with age or the foods we eat our teeth's natural brightness can dim to a dingy yellow.
If this is your case, you may be able to benefit from teeth whitening techniques that brighten up your less than "pearly whites." A teeth whitening treatment from time to time could put the dazzle back in both your smile and your self-confidence.
Here, then, are 3 reasons for considering tooth whitening to improve your smile.
You might be able to do it yourself. There are a number of home whitening options (including whitening strips) that are safe and effective to use at home. But there are a couple caveats: because your dentist can use stronger bleaching solutions they may be able to perform the procedure in less time and with longer lasting results than a home kit. Also, some forms of staining originate inside a tooth—a home kit won't help with that kind of discoloration.
It's safe and relatively inexpensive. Home bleaching solutions aren't strong enough to be harmful (unless you disregard the product directions) and are usually not very costly. Your dentist uses stronger solutions but with the training and curing equipment to minimize any risk to your teeth. And compared to other cosmetic treatments, dental office teeth whitening is still a relatively inexpensive option.
Dental office whitening can be more comprehensive and precise. Another reason to opt for your dentist to whiten your teeth is the wide range of discoloration they can alleviate. They have clinical techniques for alleviating internal tooth staining, and could even combine these with treatments for external staining. Your dentist can also help you achieve the exact degree of whiteness you desire—from a more subtle, natural shade to "Hollywood Bright."
Whitening isn't permanent—but with a thorough application and avoiding foods and habits that contribute to staining, professional whitening effects can last up to two years. If you're interested, see your dentist for a full dental examination for any issues that might interfere with the whitening process. From there, you're not far from a brighter and more attractive smile.
If you would like more information on teeth whitening and other dental cosmetic enhancements, please contact us or schedule an appointment for a consultation. You can also learn more about this topic by reading the Dear Doctor magazine article "Teeth Whitening: Brighter, Lighter, Whiter…."
By Michael J Solly, DDS
April 04, 2019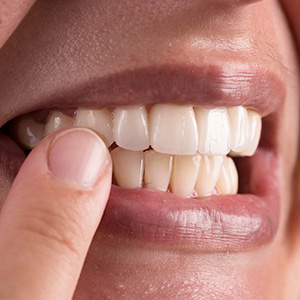 With exciting innovations in cosmetic dentistry over the last few decades, we can now transform nearly any unattractive smile. One of the best and most cost-effective of these is the porcelain veneer. These thin layers of dental porcelain are bonded over the front of chipped, slightly misaligned or stained teeth to create an entirely new look.
Veneers have evolved over time, especially with the materials they contain that give them their beauty and life-likeness. The first veneers were made mainly of feldspathic porcelain, a mineral composition known for its similarity in color and translucence to natural teeth.
But because this early porcelain had a high amount of silica (in essence, glass), and because they were created through overlaying several thin layers that weren't as strong as a single piece, they were prone to shattering. This made them problematic for teeth subject to heavy biting forces or patients with clenching or grinding habits.
The situation changed dramatically in the 1990s, when dental labs began adding Leucite, a sturdier glass-like mineral that didn't diminish the porcelain's translucence. Not only did Leucite make veneers more shatter-resistant, it also enabled dental technicians to fashion most of the veneer in one piece to further strengthen it.
More recent veneers may now incorporate an even stronger material called lithium disilicate. Because lithium disilicate has twice the strength of Leucite, veneers made with it can be as thin as 0.3 millimeters. Not only does this blend together the most desirable qualities expected of a veneer—strength, aesthetic appeal and easy fabrication—it allows for a broader range of situations and uses.
Both of these materials can be pressed or milled to assume the exact shape necessary to fit a particular tooth. The manufacturing process also allows for creating smaller veneers that can then be overlaid with porcelain for the most life-like appearance possible.
Thanks to these stronger materials enhancing the natural beauty of porcelain, we now have a wider creative palate for transforming your smile.  
If you would like more information on porcelain veneers, please contact us or schedule an appointment for a consultation. You can also learn more about this topic by reading the Dear Doctor magazine article "Porcelain Veneers: Your Smile—Better Than Ever."