Posts for: July, 2016
By Michael J Solly, DDS
July 22, 2016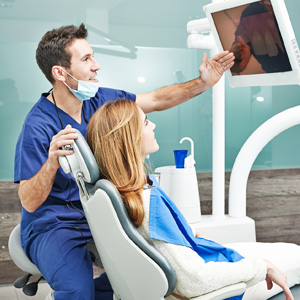 Preventing tooth decay is mostly about the basics: daily brushing and flossing followed by regular dental cleanings and checkups. But there's also a bigger picture: your own personal risk profile for decay based on factors you can modify directly — and those you can't.
The first type of factor usually involves habits and behavior that either work with your mouth's natural defenses to fight decay or against it. Besides regular hygiene, your diet is probably the most important of these you can modify for better dental health.
A diet rich in fresh vegetables, protein and dairy products boosts strong, healthy teeth resistant to decay. Conversely, bacteria thrive on the sugar in many snack foods, while sodas, sports or energy drinks elevate acid levels that soften and erode the minerals in your teeth's enamel.
Lifestyle habits like tobacco use or excessive alcohol consumption also increase your decay risk. Not only do they promote plaque buildup (the thin film of bacteria and food particles that feeds the decay process), but tobacco especially can impede the body's natural prevention and healing properties.
Conscientious hygiene practices, a dental-friendly diet and modified lifestyle habits all can help you prevent decay. But diligence may not be enough — there are other possible factors you can't control or may find difficult to change. For example, you may have a genetic propensity toward certain bacteria that cause decay. You may have a condition like gastric reflux that increases the mouth's acid level. You may also be taking medications that reduce saliva flow, the mouth's natural acid neutralizer.
But if we know which of these indirect risk factors affect you, we can compensate with extra measures. If enamel strength is a problem we can topically apply fluoride; we can also reduce chronic bacterial levels with prescription rinses. If you have restricted saliva flow, we can attempt to modify your prescriptions through your doctor or prescribe aids that increase saliva.
The key is to investigate your complete risk factor profile through a thorough dental examination. Once we know everything about your mouth, life and health that increases your decay risk, we can put in place a balanced strategy of prevention and treatment just for you. Doing so will greatly increase your chances for keeping your teeth decay-free and healthy.
If you would like more information on preventing and treating dental disease, please contact us or schedule an appointment for a consultation. You can also learn more about this topic by reading the Dear Doctor magazine article "Tooth Decay: How to Assess Your Risk."
By Michael J Solly, DDS
July 07, 2016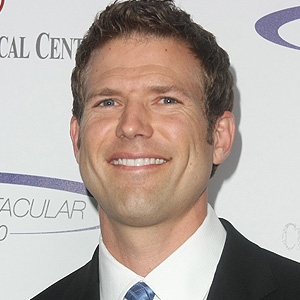 If we could go back in time, we all probably have a few things we wish we could change. Recently, Dr. Travis Stork, emergency room physician and host of the syndicated TV show The Doctors, shared one of his do-over dreams with Dear Doctor magazine: "If I [could have] gone back and told myself as a teenager what to do, I would have worn a mouthguard, not only to protect my teeth but also to help potentially reduce risk of concussion."
What prompted this wish? The fact that as a teenage basketball player, Stork received an elbow to the mouth that caused his two front teeth to be knocked out of place. The teeth were put back in position, but they soon became darker and began to hurt. Eventually, both were successfully restored with dental crowns. Still, it was a painful (and costly) injury — and one that could have been avoided.
You might not realize it, but when it comes to dental injuries, basketball ranks among the riskier sports. Yet it's far from the only one. In fact, according to the American Dental Association (ADA), there are some two dozen others — including baseball, hockey, surfing and bicycling — that carry a heightened risk of dental injury. Whenever you're playing those sports, the ADA recommends you wear a high-quality mouth guard.
Mouthguards have come a long way since they were introduced as protective equipment for boxers in the early 1900's. Today, three different types are widely available: stock "off-the-shelf" types that come in just a few sizes; mouth-formed "boil-and-bite" types that you adapt to the general contours of your mouth; and custom-made high-quality mouthguards that are made just for you at the dental office.
Of all three types, the dentist-made mouthguards are consistently found to be the most comfortable and best-fitting, and the ones that offer your teeth the greatest protection. What's more, recent studies suggest that custom-fabricated mouthguards can provide an additional defense against concussion — in fact, they are twice as effective as the other types. That's why you'll see more and more professional athletes (and plenty of amateurs as well) sporting custom-made mouthguards at games and practices.
"I would have saved myself a lot of dental heartache if I had worn a mouthguard," noted Dr. Stork. So take his advice: Wear a mouthguard whenever you play sports — unless you'd like to meet him (or one of his medical colleagues) in a professional capacity…
If you would like more information about mouthguards, please contact us or schedule an appointment for a consultation. You can read more in the Dear Doctor magazine article "Athletic Mouthguards."